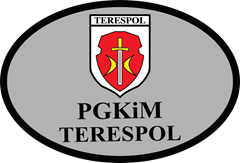 Idea
The main assumption of the project was the development of software that describes the management of data related to accounting and billing, equipped with modules enabling on-line customer service.
Specifications
Projects consists of two applications, Terespol PGKiM (Municipal Services Office) website and Elektroniczne Biuro Obsługi Klienta (Digital customer service), that reflect WCAG 2.0 AA standard. Project design is intuitive and innovative what allows easy navigation on the website – all the customer's requierements were considered. First website was based on Wordpress, what allows personalization and freedom in website operation. Customer can add new subpages easily and completely change content of the whole website with ease using CMS. On the website one can find information about Terespol PGKiM quickly. The second system that concerns customer service was based on Java and React. Website focuses on making it easy to manage data related to records and charging of used water and sewage. In an accessible manner gives information of registration points (water meters) that are assigned to registrated user. The system saves the record of water consumption and other fees and allows to browse them in browsing history. Water consumption and amount of fees has been presented using precise graphs that can be filtered easily. What's more, the website enables online communication that is via built-in communicator. It gives opportunity to send information/questions thatbelongs to predefined categories. Elektroniczne Biuro Obsługi Klienta has got three main types of users: administator, regular user and officer. Administrator can create new roles and give and revoke other people permissions. It also allows to import and add files and create/edit new query categories in communicator. Administrator and officer can display detailed system logs that concerns all users of the system. Every person that uses this website gets personalized notifications that give information about new website content. Everyone can also edit his account data.
Do you have any questions?
Write to us!